As most folks know, not all baseball glove leathers are created equal.
The best leathers are taken from specially bred bovines, taken from a specific region of the animal's body. Those leathers are then inspected for imperfections, then treated and worked to make them ideal for baseball gloves.
Rawlings' Heart of the Hide is one of those leathers.
The durability and feel make the HoH a favorite among professional players and amateurs alike. And now, you can get Heart of the Hide leather in more than just gloves.
Looking for a wallet that will last forever? Look no further. Includes 6 credit card pockets, two interior pockets and one big ol' pocket for your cash.
These wallets are on pre-order until June 8. Shop now.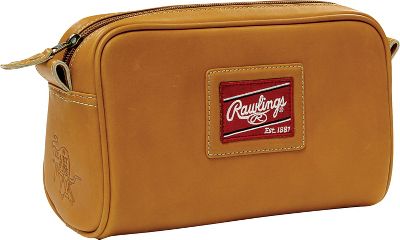 A travel kit for players to take their game on the go. Includes two interior pockets.
This one's also on pre-order with an expected ship date of June 8. Get one now.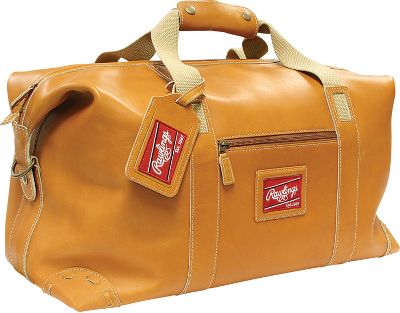 Take your gym bag to the next level. Premium heart of the hide leather exterior, with an exterior front zip, back pocket and interior zip pocket. Includes a padded leather strap.
These ship directly from Rawlings, and you can expect to see yours in 3-10 days. Shop now.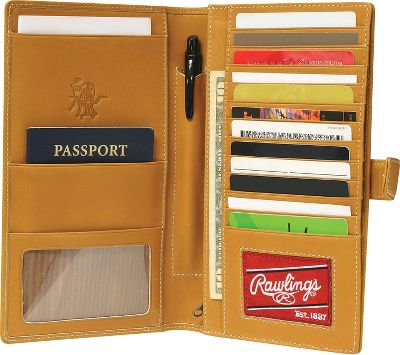 This is the way to travel in style. Includes a clear ID pocket, passport pocket, boarding pass pocket, 2 interior zip pockets, currency pocket, 2 open pocket slots and 12 credit card pocket slots.
When you order this one, you can expect to see it on your doorstep in 3-10 days. Shop now.
State of the art design combined with a true classic glove leather creates a perfect balance to keep you at the top of your business game. Now go out and pitch that new account.
Includes exterior front and back zip pockets with two large main zip pockets for laptop case and file space.
These ship directly from Rawlings, so expect another 3-10 day ship time. Shop now.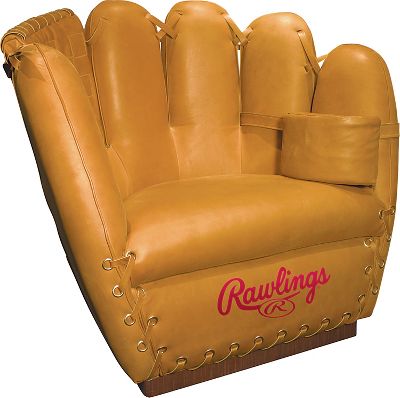 We've reached the crown jewel of Rawlings' Heart of the Hide accessories: The Glove Chair.
If you're looking for the perfect throne for your man cave, this is it. The glove chair is handmade by Rawlings' master glove craftsmen in the Rawlings Glove Factory for an incredible, quality look and superb durability.
It can be customized, just like your baseball glove (call for details).
You can be sitting in your new glove chair in 3-10 days. Shop now.